Moving somewhere new means lots of new sites to see. Unless you move to the middle of nowhere. The county we live in is pretty much known for big deer, and the Serpent Mound. One morning, dad asked if I'd like to take a day for exploring. Of course! My list:  An Amish shop, Serpent Mound and the wildlife area by the house. First stop, donuts at the Amish shops. The shop was HUGE and full of baked goods, handmade canned soups, candies and all kinds of furniture. Naturally, we got donuts. They were so yummy! After donuts, we headed up to Serpent Mound. Serpent Mound is an effigy mound that was built by ancient American Indian cultures of Ohio. It is an internationally recognized National Historic Landmark…so pretty much a must see right? They have a cute, tiny museum to display the tools they used to construct it (such as a deer shoulder hoe) and some 3-D replicas of the serpent and burial mounds. Then you head outside for the walk around the serpent. It really doesn't look like much from the ground, but if you walk up onto the viewing platform, you can see the snakes body. It's giant! I can't imagine having to dig up all that clay with a deer shoulder blade and a woven basket! The girls didn't really understand much about it, but they both enjoyed climbing all the stairs on the platform and the walk.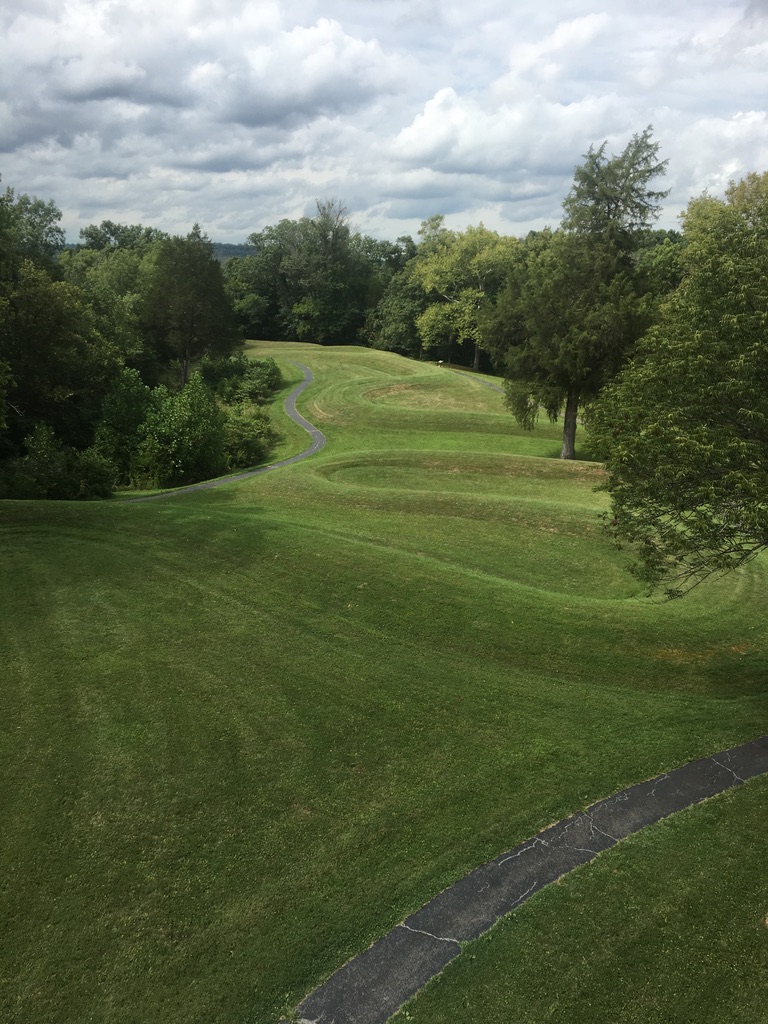 They also both enjoyed dad's piggy back rides around the serpent. I guess all the stairs made for some tired little legs.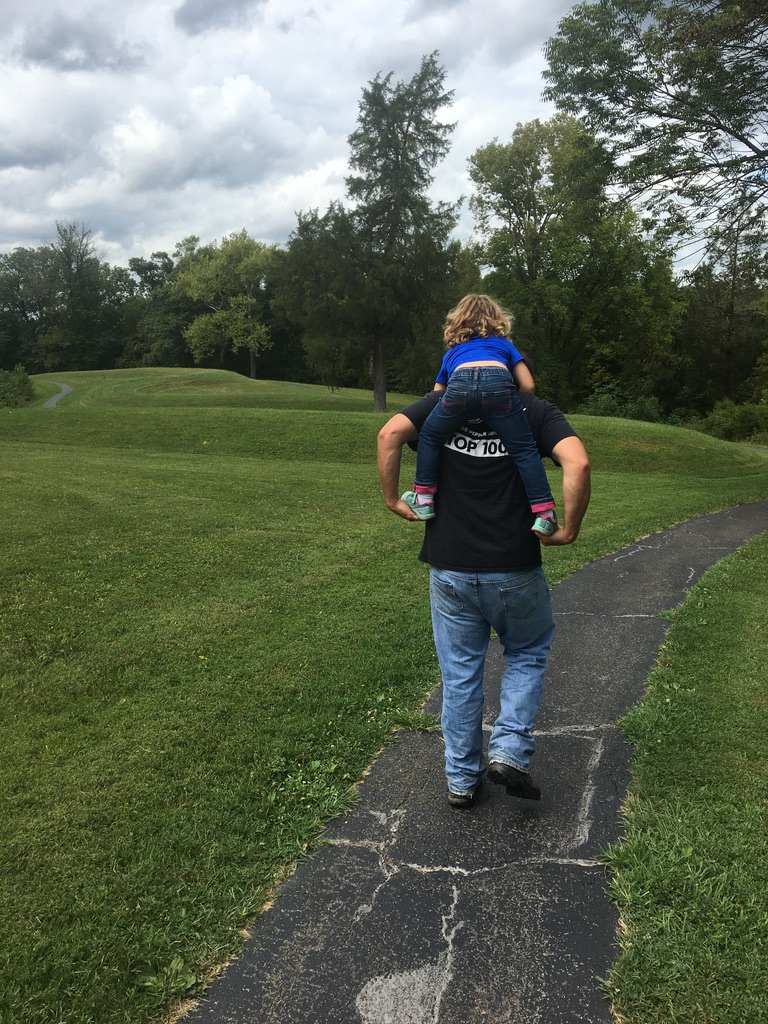 After that, we went to the wildlife area. We still have some exploring to do there, but we aren't in a hurry after stopping at several of the entrances to find a small gravel parking lot and trails full of weeds. We can go bushwhacking any day we'd like, right in our own yard! We passed by an oil shale hill, which I thought was pretty cool too.
Now back to work around the house!