This week was all about artwork, radishes, and cleaning out yet another shed. Making a display for the girls' artwork has been on my to-do list for a while now. At the rate they make projects, we definitely needed a place to hang it up. With a giant stack of wood outside and plenty of "weathered" (aka last summers) clothespins, this cute little artwork display came to life.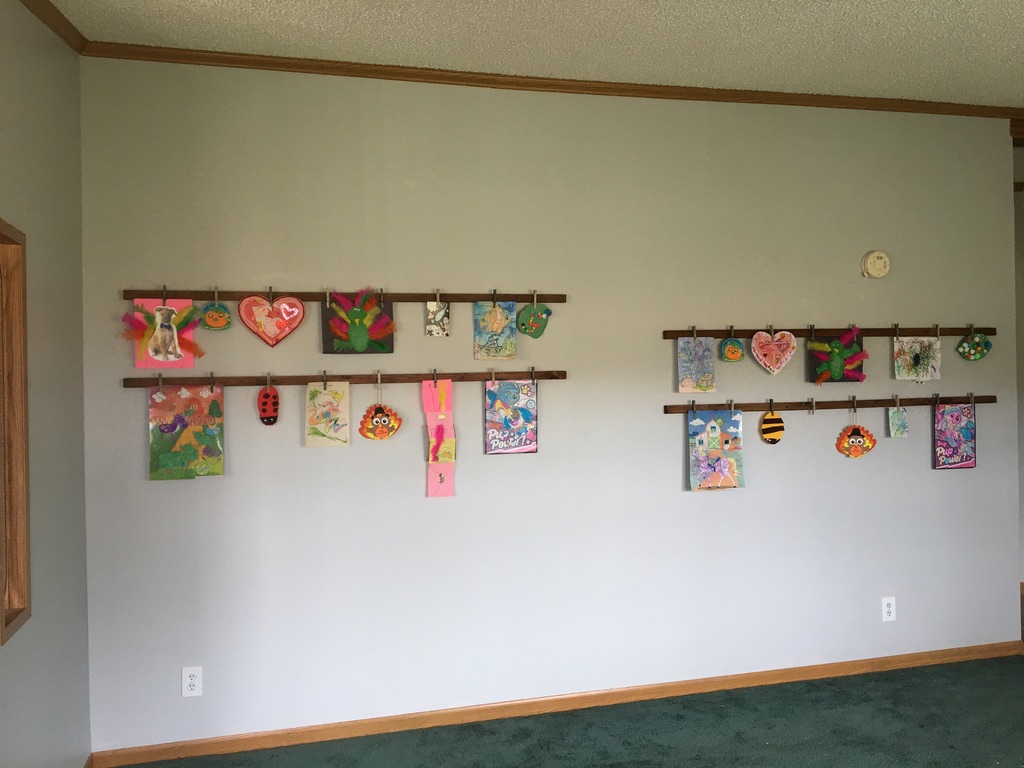 The girls helped me make it by using the wood as a balance beam. Big sis helped lil sis across it many times, which gave me almost enough time to stain the other pieces and glue on the clothespins. Once it was hung up, each girl got to choose their favorite projects to hang up. They are both very proud and also very ready to make new artwork to add to it.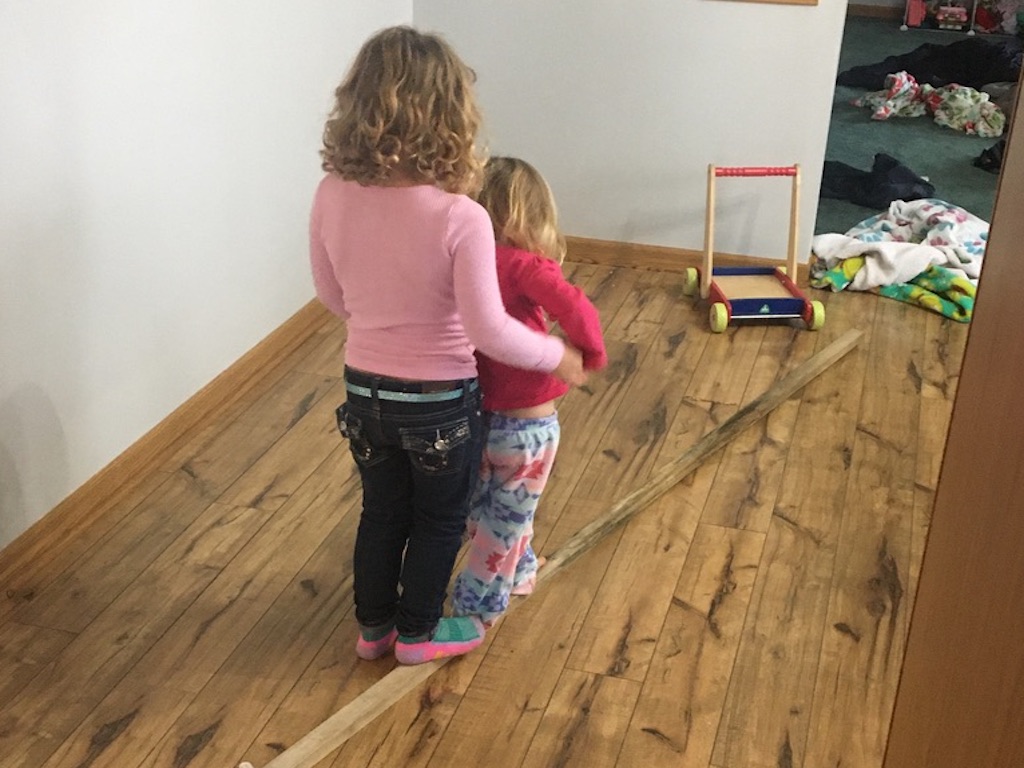 We also worked on cleaning out the last shed. It was full of junk too. Some temporarily useful junk, like this mattress, made a nice trampoline/sled jump for a while.
Chocolate muffin also decided to come in and check it out while I was cleaning. She is a lot of horse in such a small shed!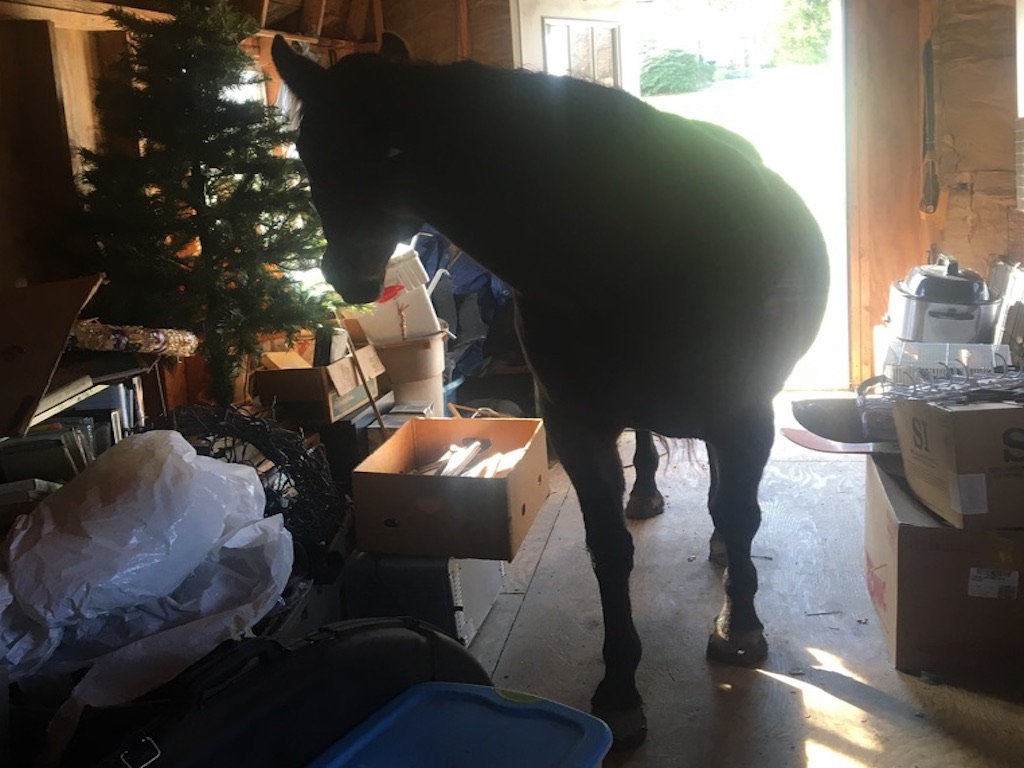 The weather also prompted the first pick of radishes. With freezing temps ahead, we decided to pick the bigger ones just for the experience in case the ground froze enough to kill all the others. The girls had a blast looking through the leaves to find the biggest ones. Each picked about 5 good ones, and several tiny little ones. The chickens were happily waiting for the duds to be thrown through the fence for them.
As always, we had plenty of horse poop to shovel and 2 girls incredibly happy to give their big babies some treats afterwards.