The baby chicks moved out! My house no longer smells like chicken poop…hooray! The big hens love their new boxes and the chicks are enjoying having more space. Dad did a wonderful job hanging it up and in no time, the girls had it full of shavings. The top row had to be immediately blocked off, because there's no way I'm cleaning that many boxes all the time. When we need them, they are there, but that's not now.
The very next day, the girls and I completed the enclosure for the chicks. They needed a spot out of the house, that the hens can't pick on them. At first I don't think they were too sure of this new home, but a week later and they have settled in nicely. The girls go out and hang out with them almost every morning. I know they miss them in the house, but they still get to bring a couple in whenever they feel like it. The chicks haven't quite all learned to use the roost rack though, but it's adorable how hard they try!
The girls have really taken to their egg selling business also. Big sis went from daily mailbox trips to now taking out eggs, mail, and sometimes collecting money from the cooler. It's not a bad chore, except for when it's freezing and windy. We are going to have to rig up some sort of a bike shelf to hold the eggs so she can make the trips faster when it's cold.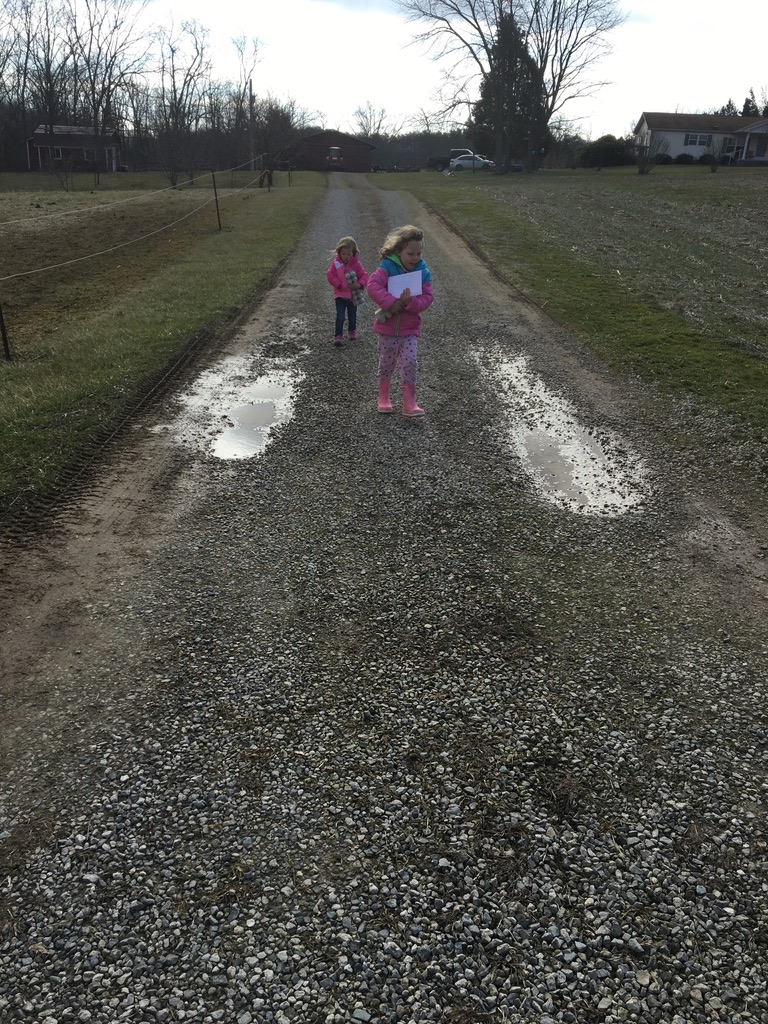 Other happenings around the farm include giving the chicks horsey rides, a lesson in making pancakes, and learning more about frogs. Apparently some can freeze solid and then thaw back out and still be alive. Either this one came back and hopped away or something ate it, but there was no sign of it that afternoon. Lil sis always finds the grossest things!