Birdhouses and bikes, what more could a little girl want? When big sis first saw the bird feeder in the front tree, she instantly wanted to paint it. I thought no big deal, we'll pick up some paint and some birdseed next time we go to the store. The bird feeder is pretty cool after all, like a bird cabin, filled with….poop (used to be food, now it's just poop). So I thought we'd make a fun little project out of it and the girls were both begging to paint anyways. They paint outside, and I get time to paint their room inside!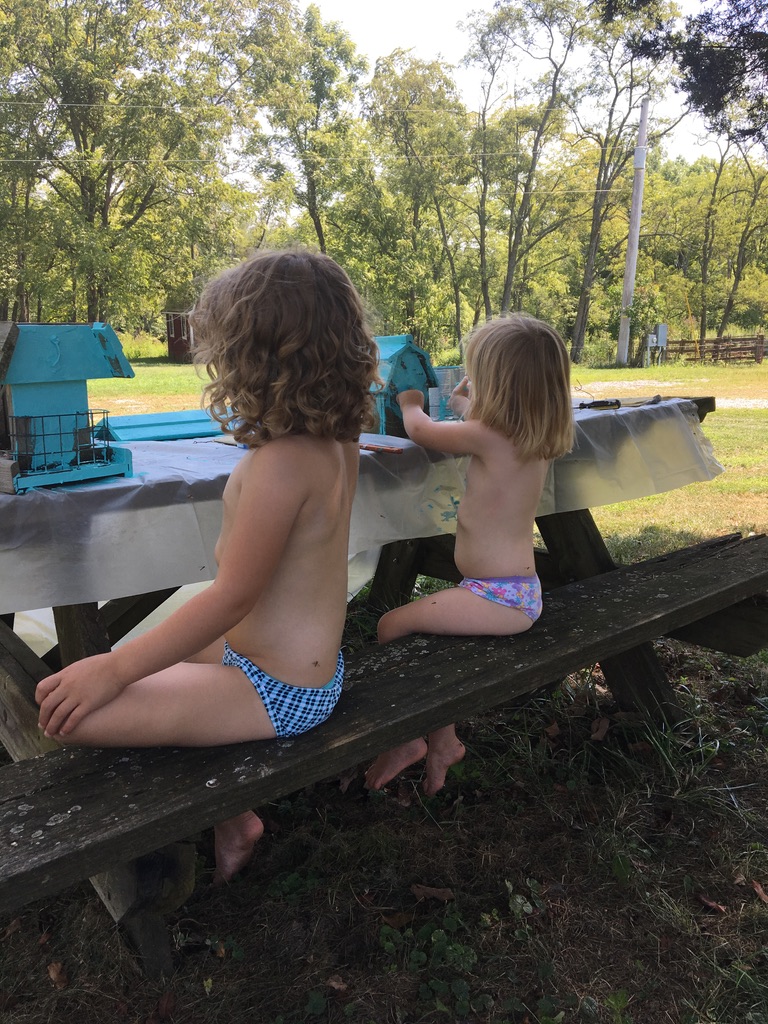 The most effective way to keep paint off your clothes, is simply to take them off. They both did pretty good keeping the paint where it was supposed to be until lil sis got bored and started painting her tummy. While the paint dried, big sis decided to go for a bike ride. The thought that she can just go out and ride her bike up and down the driveway all by herself is just barely setting in. It's a huge change from our last house. Cars going up and down the alley at 50mph any time of day, always meant she had to have someone go with her and even then, we always had to be on the lookout for cars. Now…she can go anytime she wants to!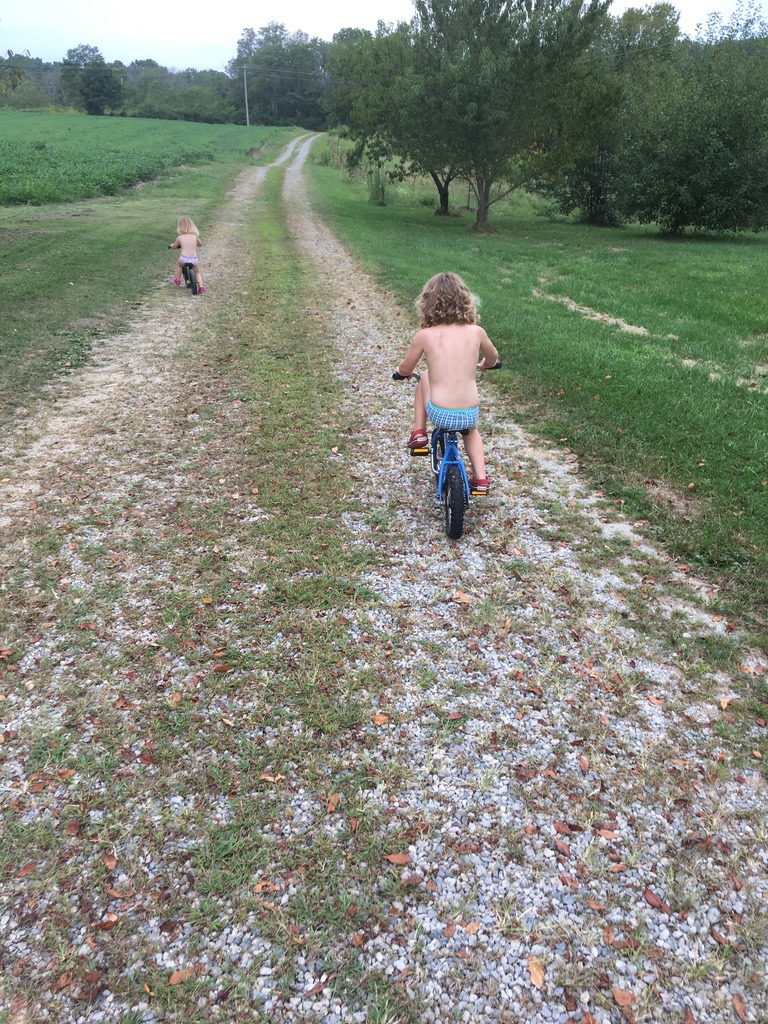 Lil sis can't quite keep up yet, but she sure is trying hard! The freedom they have here is awesome. Freedom to paint and not worry about a mess, freedom to run around naked, freedom to bike alone and of course, freedom to bike naked while covered in paint. Once the paint was dry, we had a fun time filling up the feeder. Remember how I said the goats get into everything?
Apparently they like bird seed too! Even with their help, we got the project completed. Now we can work on the other 40 birdhouses we have. Just kidding, maybe only 10, but seriously, every time we go exploring we find more around. The girls are already asking to paint them too.
They do look pretty cute hanging in the trees though, don't they? Before I could even finish hanging them, big sis decided it was time for….you guessed it, another bike ride!