Bluff Lake Nature Center is an awesome little trail within Denver city limits. It's a little over a mile long, which is perfect for little hikers. There is both a staircase and a ramp off the bluff making this trail stroller accessible.  You can usually spot many different kinds of birds and lots of prairie dogs. Sand Creek runs along the side of Bluff Lake giving kids something extra to check out. There is a short path you can take to walk right down beside the creek too, but we were happy with just looking at it over the railing today.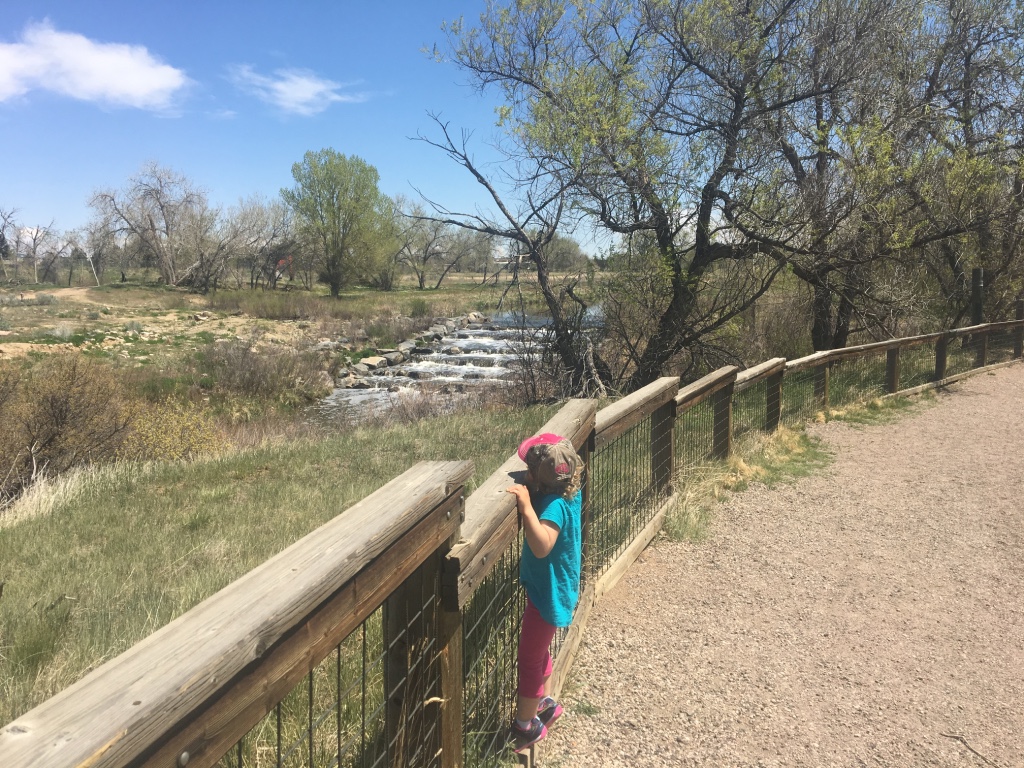 Then there is the 1 mile loop. The perfect flat trail for running!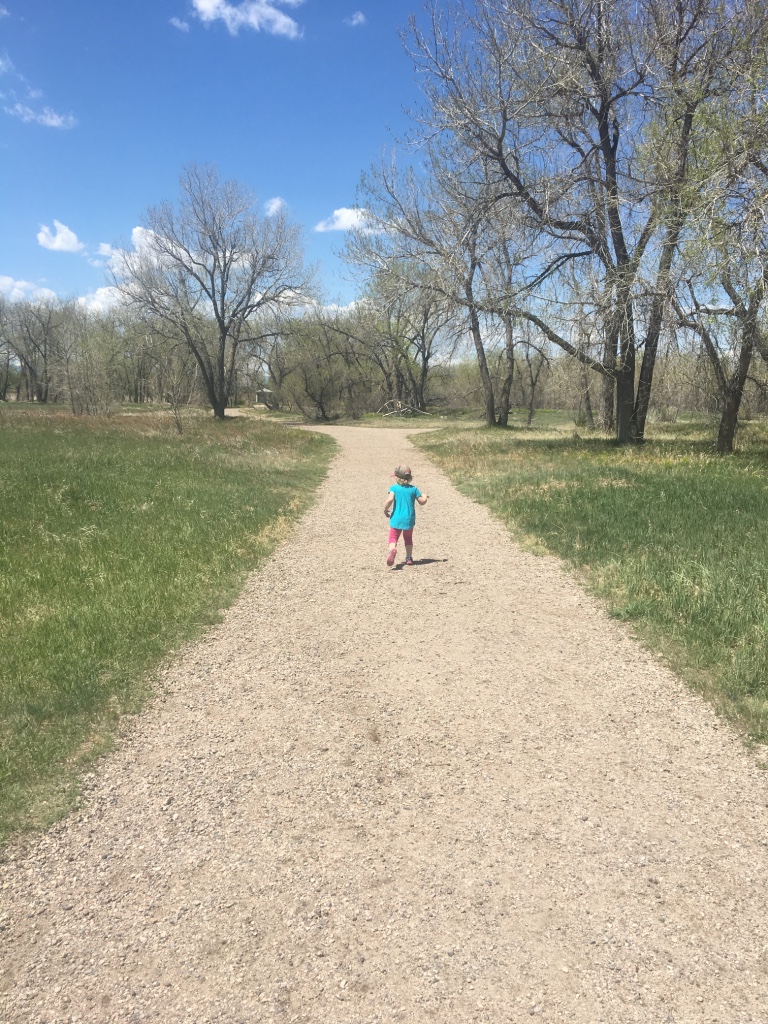 There is even a giant stick house to explore….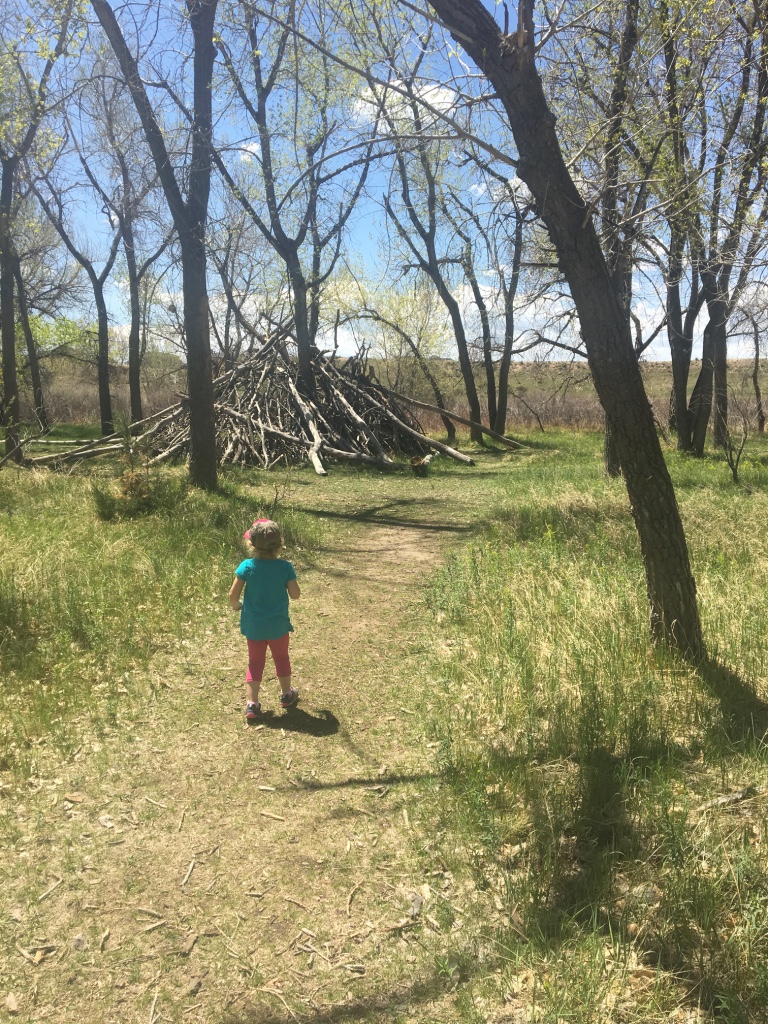 The boardwalk is really cool too! We saw a goose nest a few feet away from the boardwalk, and several baby geese swimming in the lake. There were also red winged black birds and ducks everywhere. 
At about half way around the loop there is another built structure, perfect for snack time. There's a large bench and a view of the lake from the opposite side.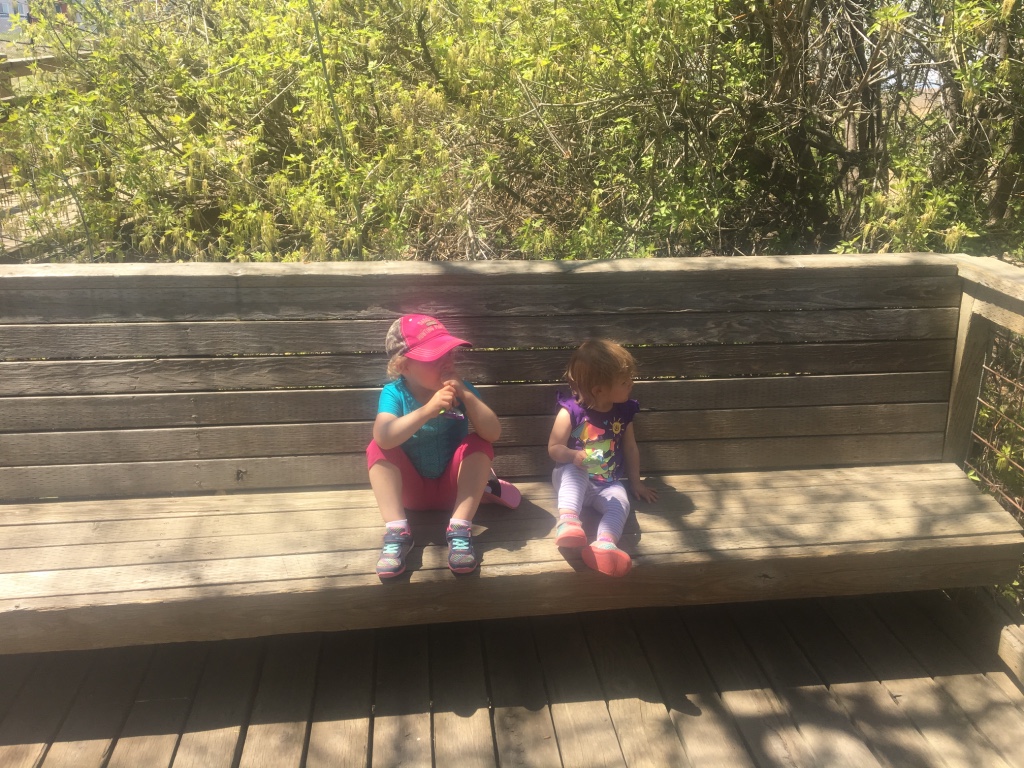 The second half of the loop has hundreds of prairie dogs running up and down the hills as you walk along the path. We spotted this coyote too!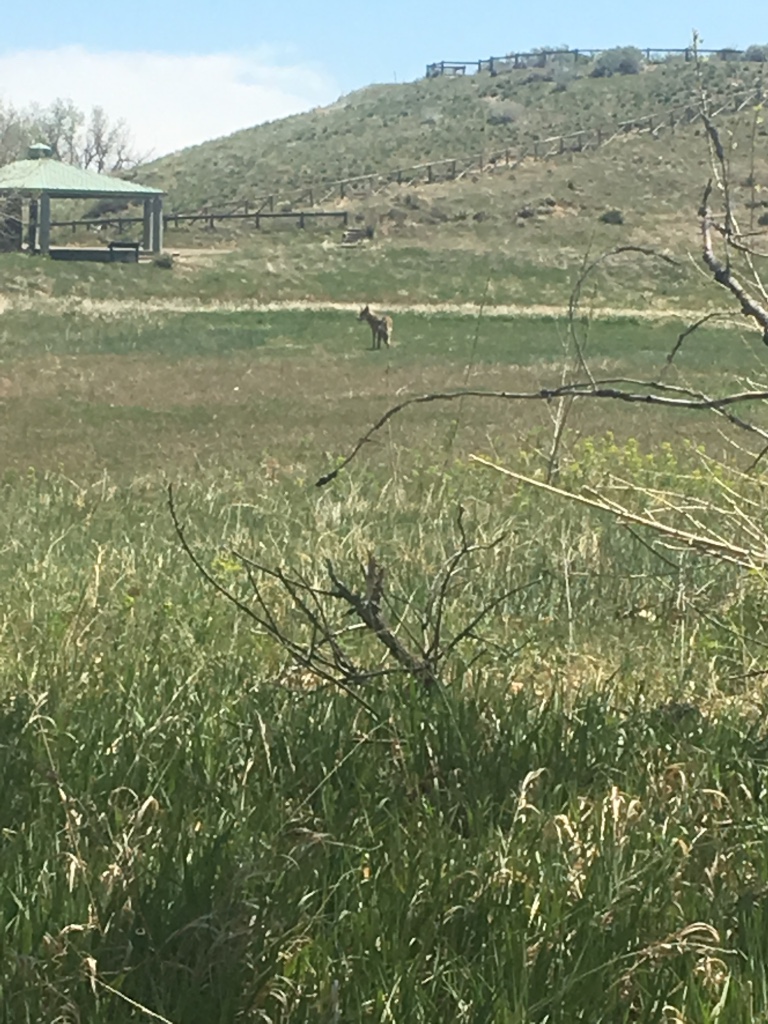 Once you get back to the starting point, this shelter is a great place to rest in the shade before climbing the staircase back out.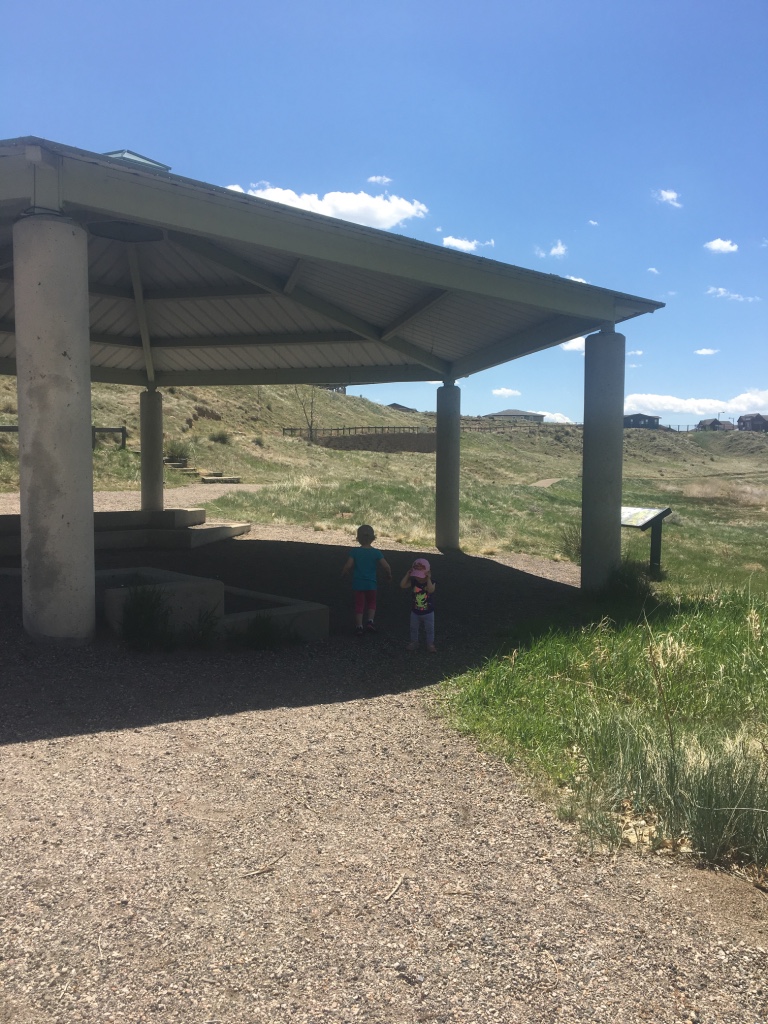 Back up by the parking lot, there are some winding paths through picnic tables and a fire pit.  My oldest calls this area the rock playground. It's a great place to climb and jump and sometimes find a bunny in the bushes.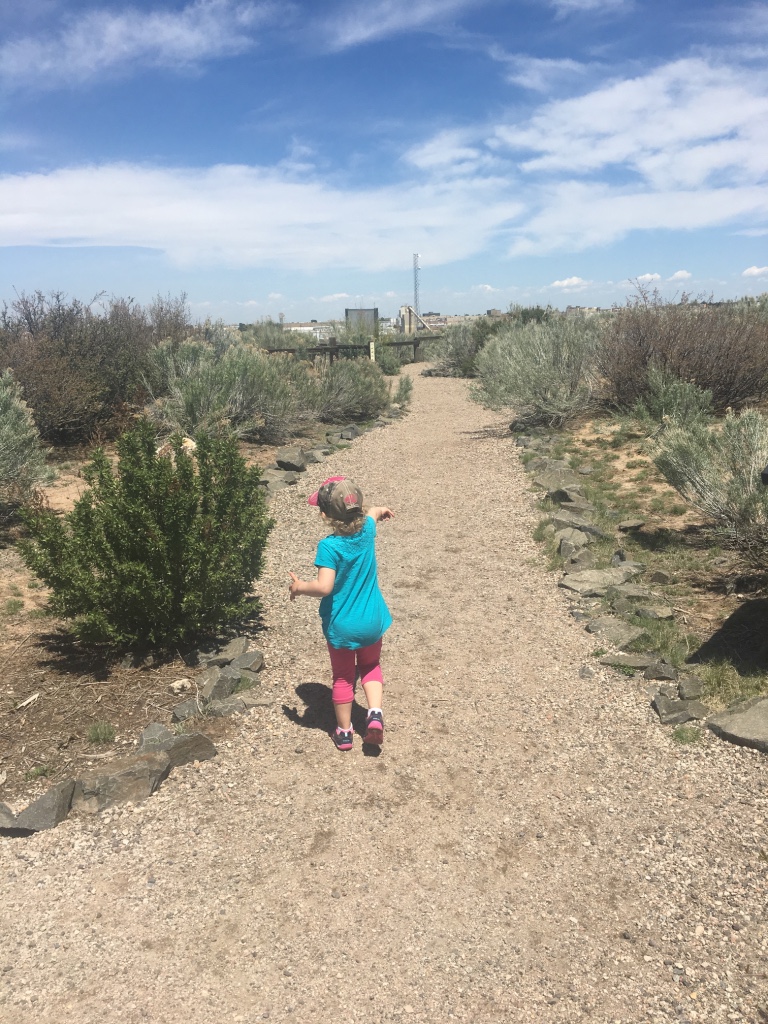 The view off the bluff is pretty cool too.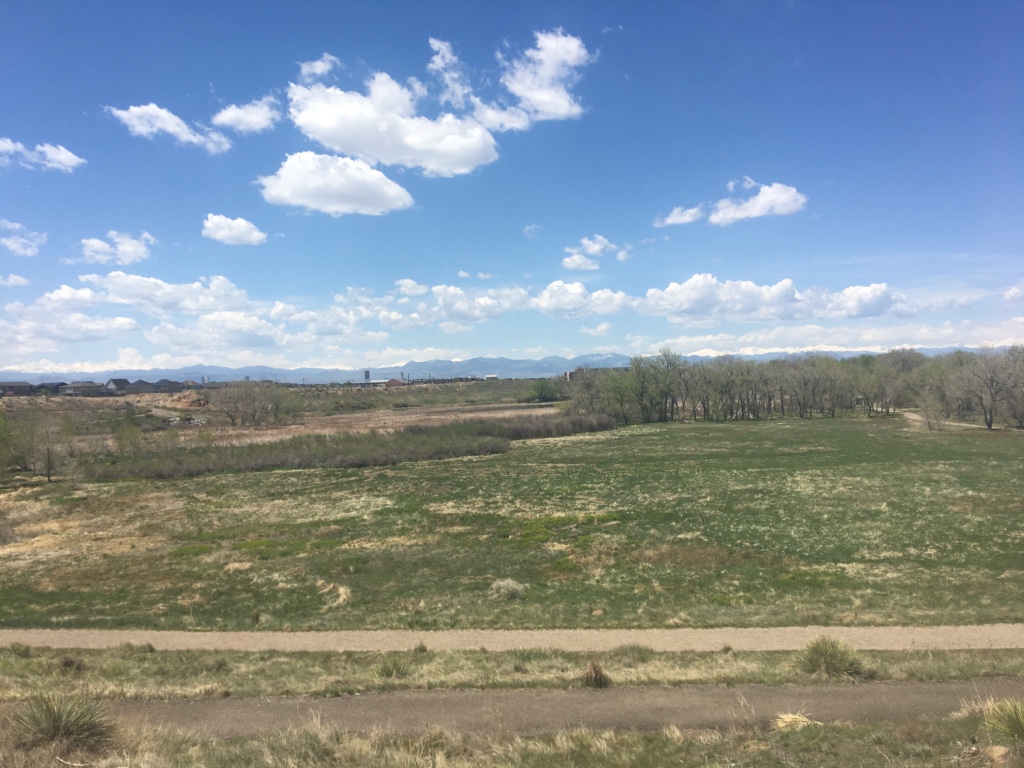 We do this trail often because it's close. The girls enjoy watching the landscaping change as the seasons do. They also enjoy that this is a popular area for geocaches. Who wouldn't like to find hidden containers of toys while hiking? A short little hike right in the city. Good hike girls!
You can find more information on Bluff Lake Nature Center here: