Between a toilet leak and yet another chicken attack, this week turned out to be a rough one. Thanks to box bus wrecks and giant peanuts there was still plenty of laughs to be had…by me at least. The toilet has been on the to do list for a while, but soaking wet carpet was not exactly the nudge anyone was wanting. Dad finished it up though and it's so much nicer. The girls claimed the box almost immediately after the toilet was out of it. They couldn't agree on what it would become, a rocket or a bus? Finally, they both decided a bus would be fun. They spent an entire night decorating it and then 2 days "driving" it around.
Watching them try to work together to walk at the same time was absolutely hilarious! Then, when they had to turn the bus around….it almost always resulted in a bus wreck. Big sis just couldn't understand lil sis has short legs and can't whip around as quickly. Once the shock of falling down wore off, they both decided wrecking the bus was the best part! For me, the best part was definitely watching them struggle to stand back up….so funny!
The girls also put in a lot of time working on making our roadside stand look cute. They painted the back boards with all sorts of handprints.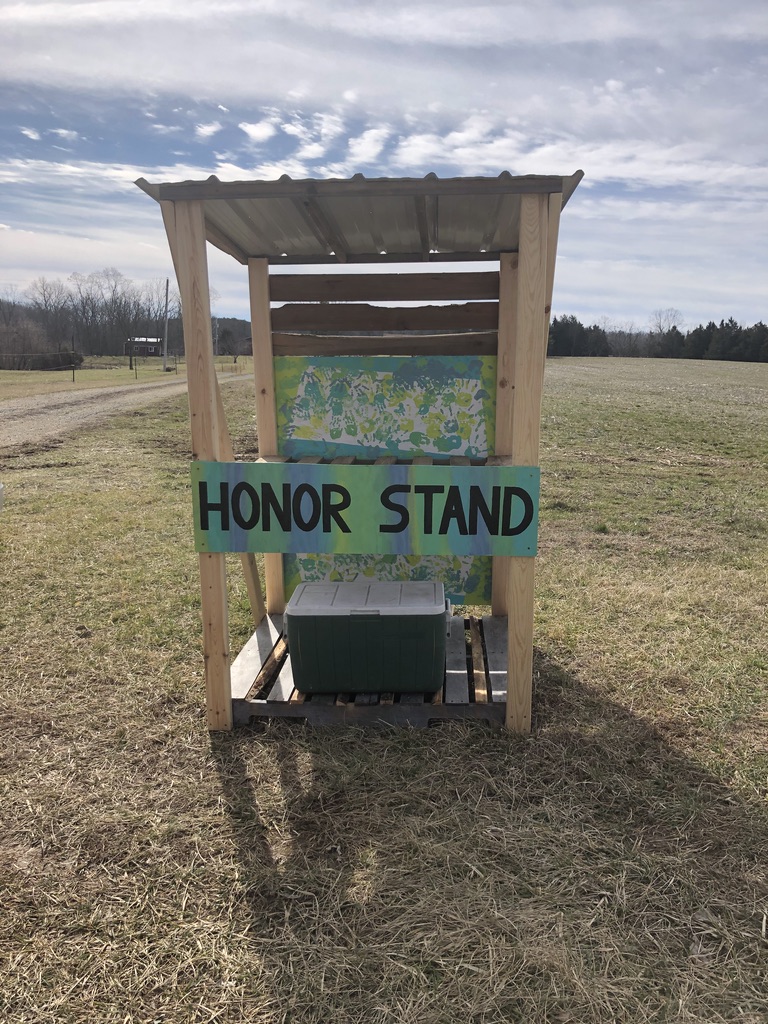 Then they decorated a flag banner for the top. I thought for sure they would want to do one or two and then move on. To my surprise, big sis finished up the whole thing in one sitting!
The flags turned out so cute! Of course the rainbow one is her favorite one.
We also painted 3 more birdhouses, took plenty of bike rides up and down the driveway and spun away on the tire swing.
We got a new toy this week too! With all the chickens being eaten, we decided we better get busy hatching some new ones. The girls were so excited to put the eggs in the incubator, knowing it might result in baby chicks. They weren't so prepared for the long wait though. We get to candle the eggs next week, but it's not very exciting when it takes close to a month to see any action.
I truly love the fact that the girls find so much joy in the smallest things in life. New plants are sprouting up and we have been looking and watching them all grow. When big sis came yelling across the yard that she found something new, I stopped what I was doing to check it out. She came over bare handed, jumping with joy, because she found a "new type of peanut." I asked where she found it and if she was sure it was a peanut. "Yes, it looks just like a really big peanut!" I so should have taken the picture before I told her what it really was, because as soon as I told her she was actually holding coyote poop, she immediately threw it down!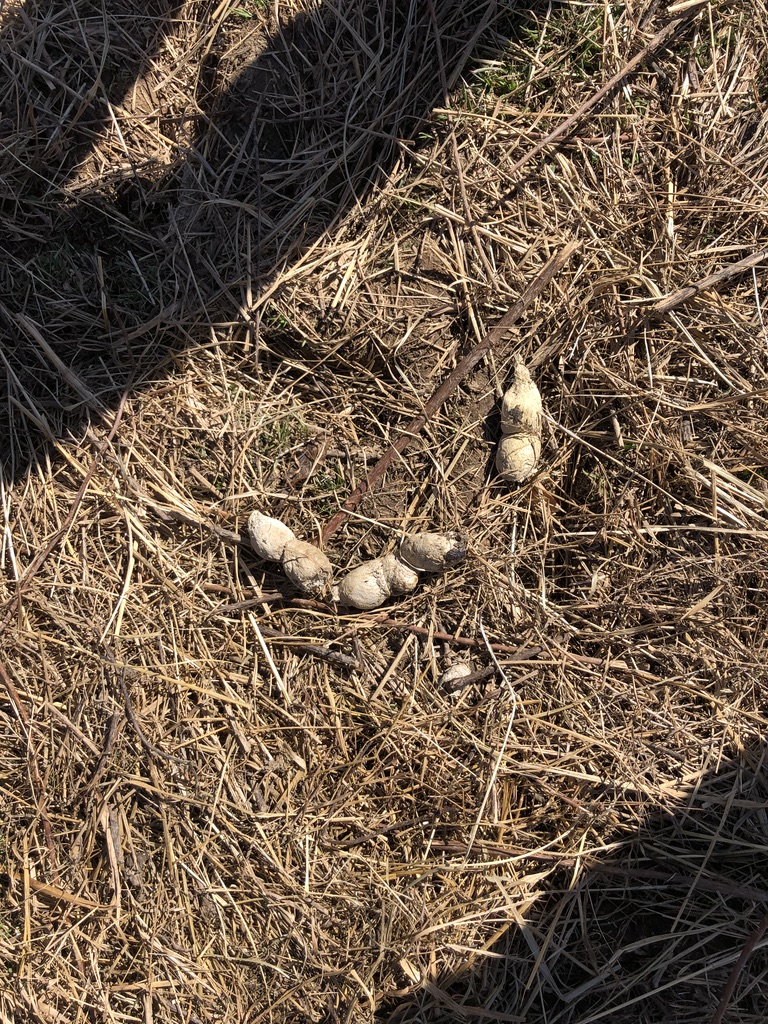 They do look a little like peanuts though….right?