We finally made it to our new house. Phew! The girls were so excited to get out of the car. Two days worth of non-stop driving was tough on all of us. So much coffee for me, and so many snacks and potty stops for them. After what seemed like forever, I saw our house and we pulled in to our new driveway. Home sweet home at last and time to meet the farm. Dad was halfway down the driveway working on the fence and the girls couldn't wait to see him so we didn't even make it up to the house. After hugs and kisses big sis noticed the pig. We have a PIG! Her name is Millsy. She is the closest thing we've got to a dog. A guard pig. Except she only guards…well nothing. Maybe her food. She is fat, lazy and always up for a belly rub. Watch your feet though, because when she plops over, it is far from graceful. When we come out of the house, she wants to be scratched, when we come home, she greets us, and when we go out to feed the animals, she comes too. Like a dog, that grunts and snorts and sometimes squeals.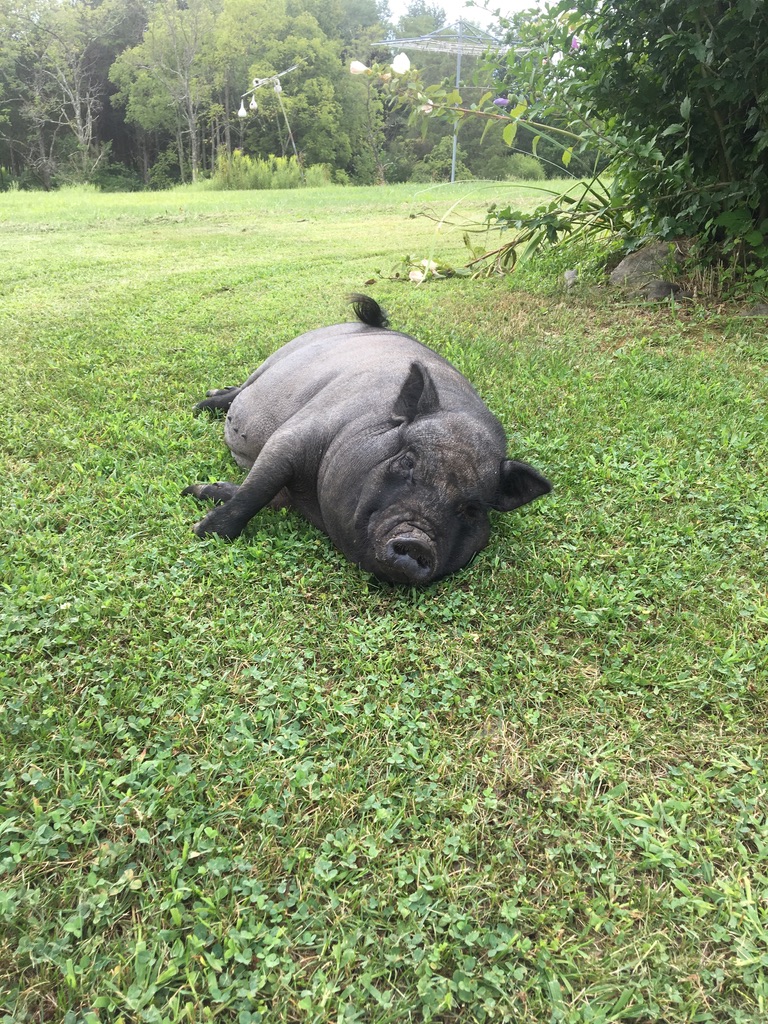 We also have chickens. There are lots of them! Some are a few months old, some are a little over a year. The youngsters are friendly, and the older ones are happy to mind their own business. The rooster came with the older hens and he was picking on them. Thankfully, that appears to have stopped. Maybe he just needed more ladies? They have a really nice enclosed coop, but they love to roam around the yard when we let them. They don't lay many eggs yet, but they will soon and we will have more eggs than we know what to do with.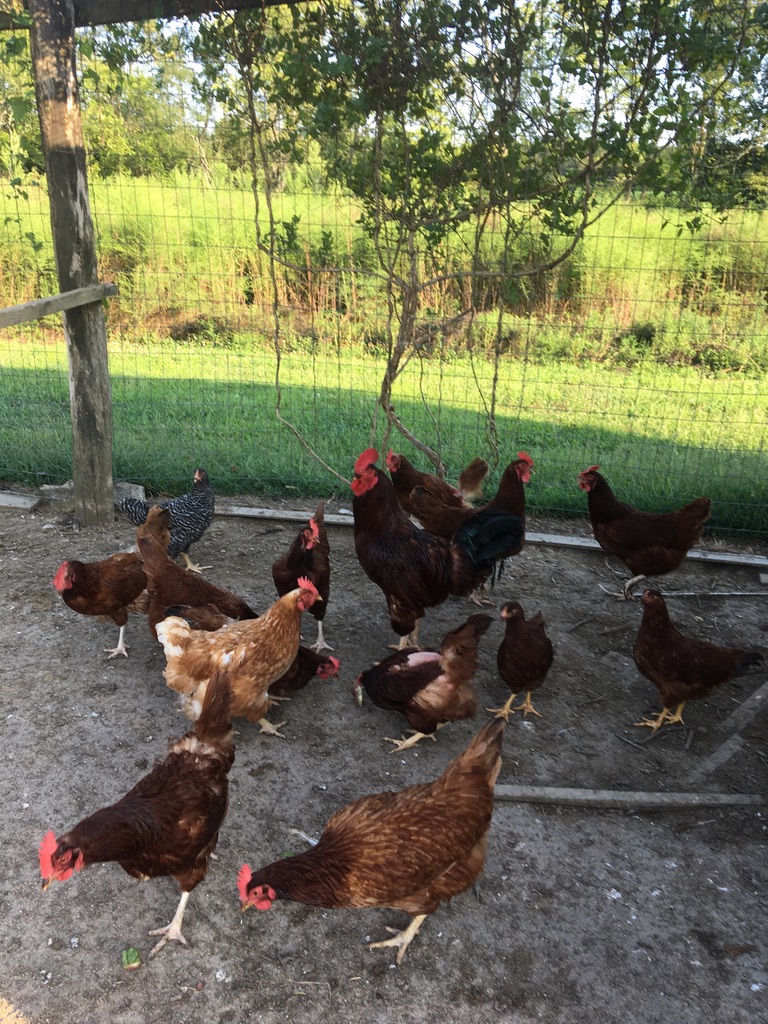 These are the goats. By far the loudest animals on the farm. Annoyingly loud. Big sis decided the black one's name is Peppa Pig, because she pigs out on everything. Treats, scraps, your boots, your pants, your tools, EVERYTHING. The brown one's name is Pinkalicious. She's shy. She will come eat out of your hand, but the second you might try to touch her, she's gone.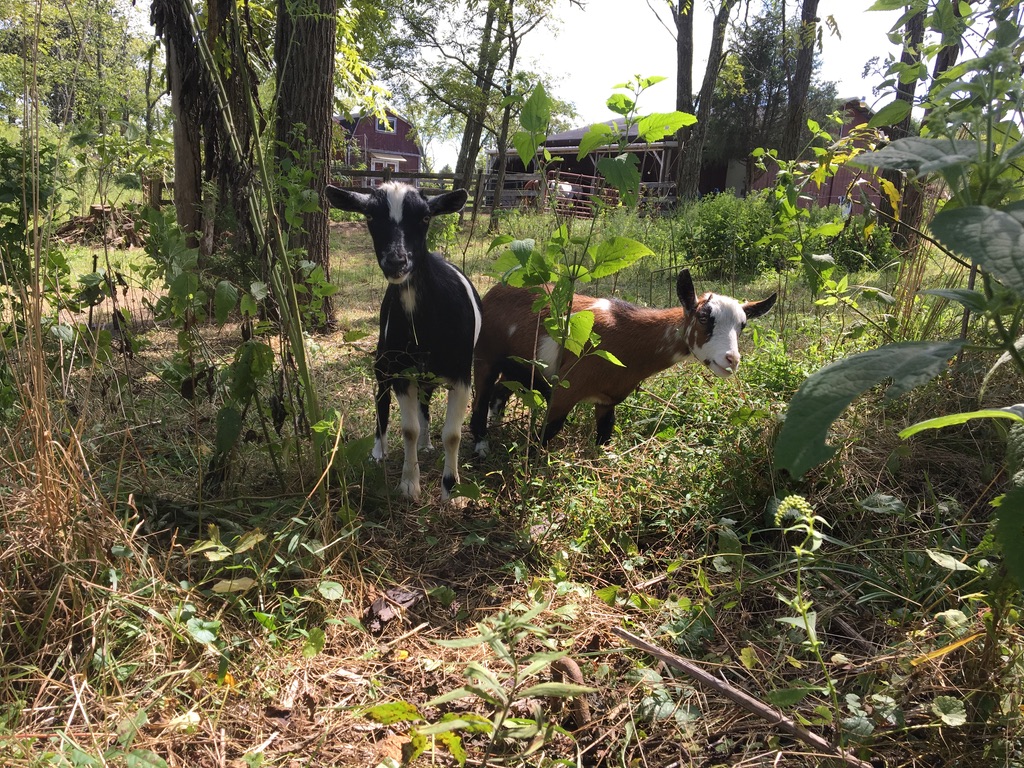 Last, but not least, we have the horses. Lil sis says these are her big babies. Apparently dad set out one morning to get a puppy….and came home with horses instead. Molly, JR, Chocolate Muffin, Cinnamon Roll and Snowflake. I bet you can guess the 3 names the girls picked out. They came from a home where they used to ride them, but haven't done much with them for the last few years. Needless to say, we have some work to do before we are riding them.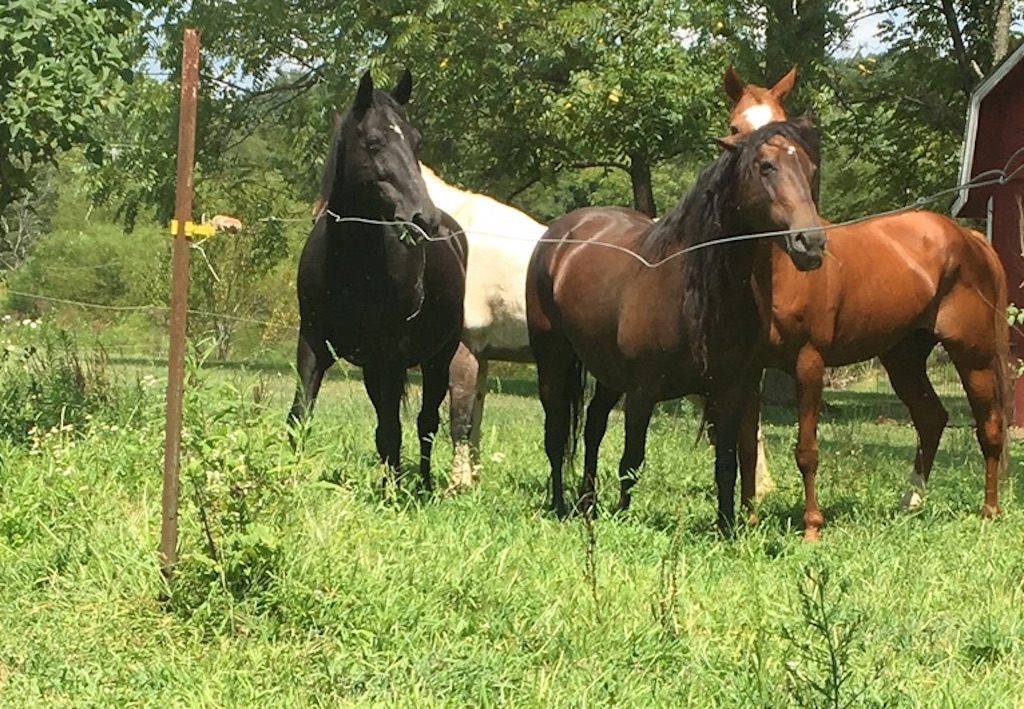 We also have tons of birds, so many new bugs, frogs and lil sis even found a slug. The views are amazing and I'm slowly adjusting to the humidity. Although we have a ton of work to do on everything, I can't believe this is truly my life now. We are so blessed!