After grandma went home, the girls were in the mood to paint. Painting pumpkins, painting walls, and painting baths. Yes, that's A LOT of painting. I fully intended to have them paint this pumpkin after their first grandma visit, but that didn't happen. So it became an after halloween project and it was fun just the same.
I finally got the living room painted too. There were a million holes in the wall and a million spider webs on the ceiling. Finally though, the peach is gone and so are the spider webs! Now I just have to figure out how to make a couch fit in here and we'll have a real living room.
So much painting prompted a painting bath. Why stop at the pumpkins and the walls when you can have more paint in the bathtub? I used to hate having an old porcelain tub because it absorbed everything and stayed all the pretty paint colors…for months. Now, we can paint and wash it clean the same day!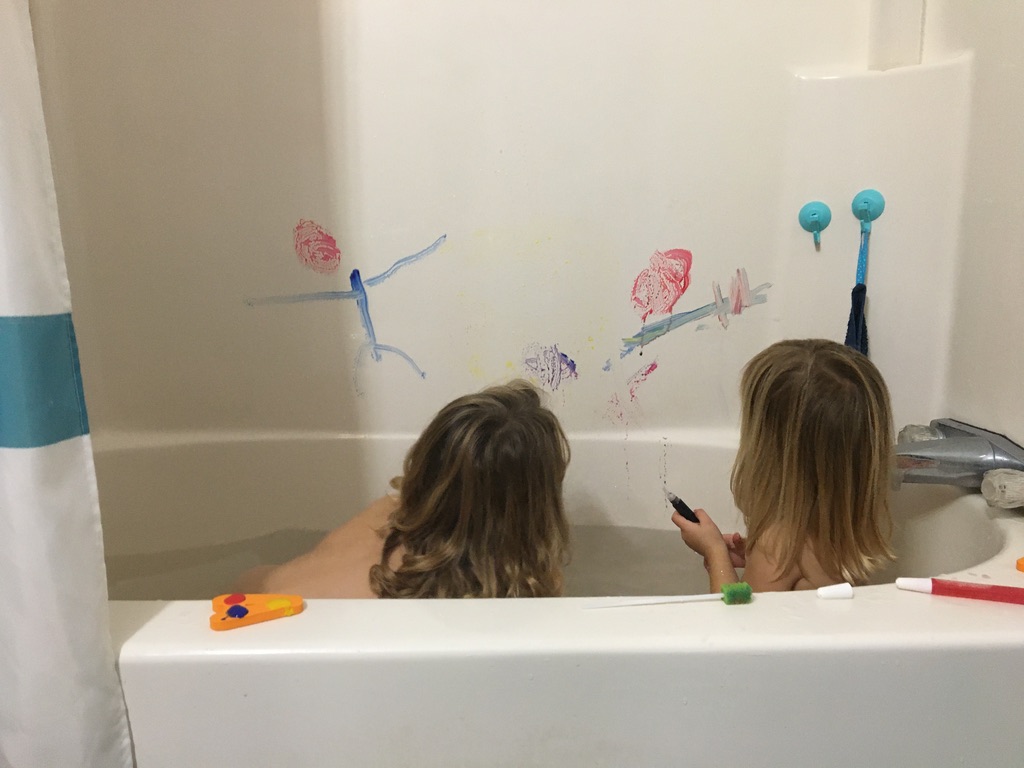 Dad also did some heavy lifting with the tractor. I had no idea buying farm equipment would need so much thought. What do we need? How much should it cost? Then once you find it, it turns into how do we get it home? It was a little wide for the trailer, which made for an interesting drive home on the skinny little backroads. It's off the trailer now and ready for some work. A new coat of paint would really make it look nice…and I just happen to know some girls who love to  paint!