It finally snowed enough to build a snowman here. It did not, however, last long enough to get more than a few trips around the yard in on a sled, resulting in sledding without snow. The snowman was just about the only snow left in the yard by afternoon.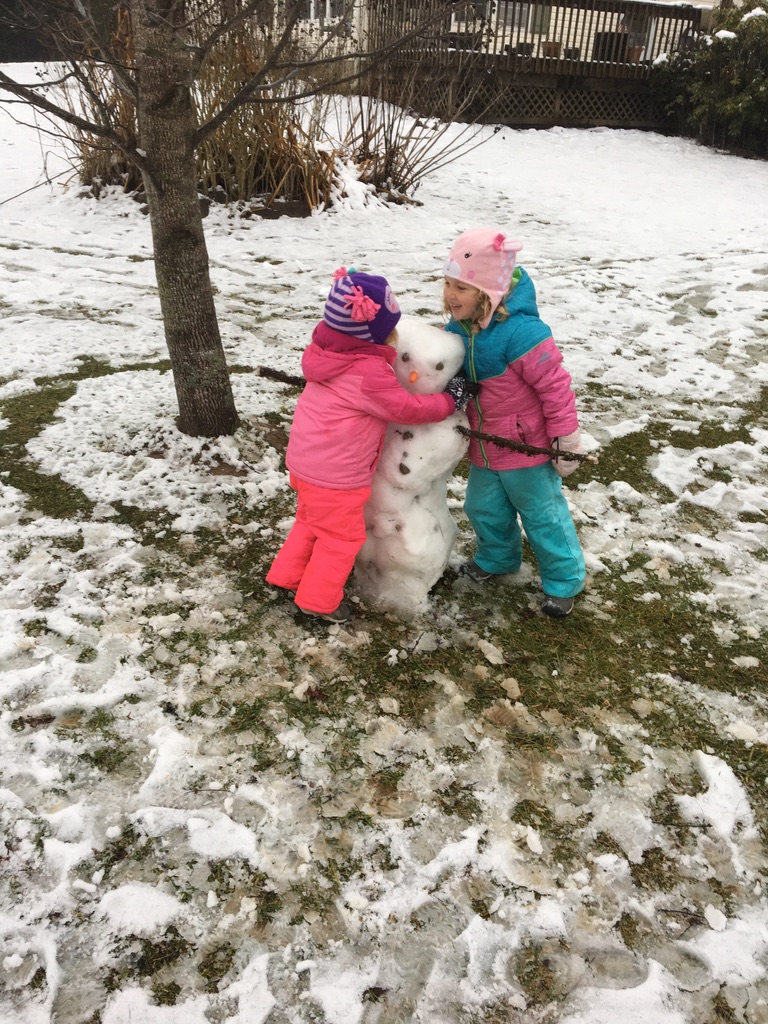 I got my workout in pulling these sledders around. We made a few laps around the house before the snow was mostly melted and I was exhausted.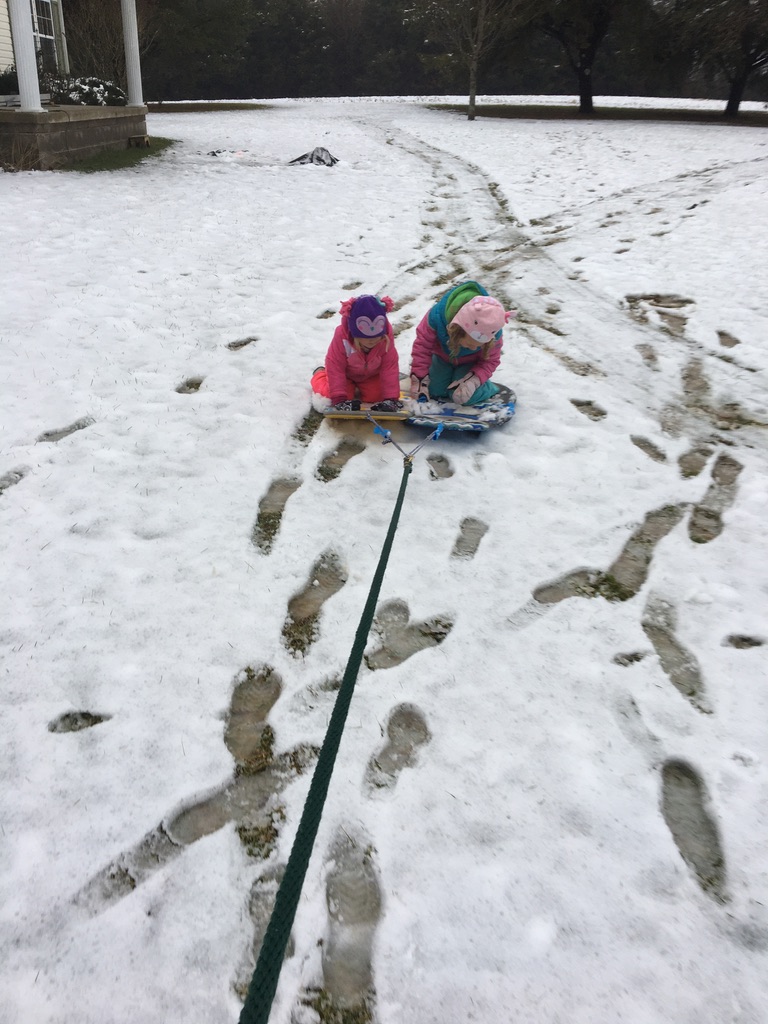 The next day, the only thing that was left of our storm, was this nice ice patch. The girls both decided to go "ice skating" on in. Lil sis was actually trying to stand up on the ice, and big sis was trying her hardest to fall down. Apparently sticks made it easier to walk on ice too. After they had fallen down enough times, they decided to go for a bike ride to check out the frozen puddles on the driveway.
Inside the house, the week was full of christmas crafts, holding chicks, petting the dog, holding more chicks, and watching a movie with the dog. Big sis has surprisingly taken it upon herself to take care of the dog. She's been feeding him, taking him outside and making sure he gets plenty of attention.
One afternoon big sis asked if she could go sledding again. I asked how she wanted to do that without any snow? She said I could probably just pull them again and believe me, I tried. It turns out that 70lbs. in the snow is definitely not the same as 70lbs. in the grass. Dad came out laughing and said he had a better idea. I already knew what is was…so we tied the sleds to the back of the tractor.
I can't believe those plastic sleds held up as good as they did! They went around the field several times, and even went through a ditch! Afterwards, big sis was more than happy to help dad wash the tractor.