Watch your step and hopefully don't trip on the uneven floor. One of the most tedious, yet necessary projects we are so incredibly glad to have done, is leveling the entryway. The first time we saw this house everyone tripped. The second time we heard "watch your step" over and over again. Without a constant reminder to not fall down, it was hard to go in an out of this house. This area is one of those wonders… as in I wonder how it could've gotten this terrible in the first place? To enter the house, you go up two exterior steps only to step down into a teeny tiny entry "pit" for lack of a better word. Yes, like a 2″ pit. It was pretty weird. The main living room floor was 2″ higher and the area in front of the bench was 1″ higher than the main floor. Oh and I also have to add that the area in front of the door and the bench are laminate, while the main floor is wood. It was about as mismatched as it could be within such a small area. Definitely not the first thing I want any of my house guests or myself for that matter to have to walk into. In order to go from "watch your step" to "welcome," we needed Dad's hard work. He did a fantastic job! Here is the before picture. I tried to capture the awkwardness, but the photo doesn't quite show just how hideous it was as you're standing on it in person.

watch your step: laminate removal
The first step was of course ripping out the laminate. This was weird because it didn't look all that old in comparison with everything else, it wasn't stuck down very well, it was laid around the bench only (not under) and it had this nice metal edging around each section to keep it in place maybe? No idea there. Here's the laminate ripped out of the highest part, and working on the lower pit.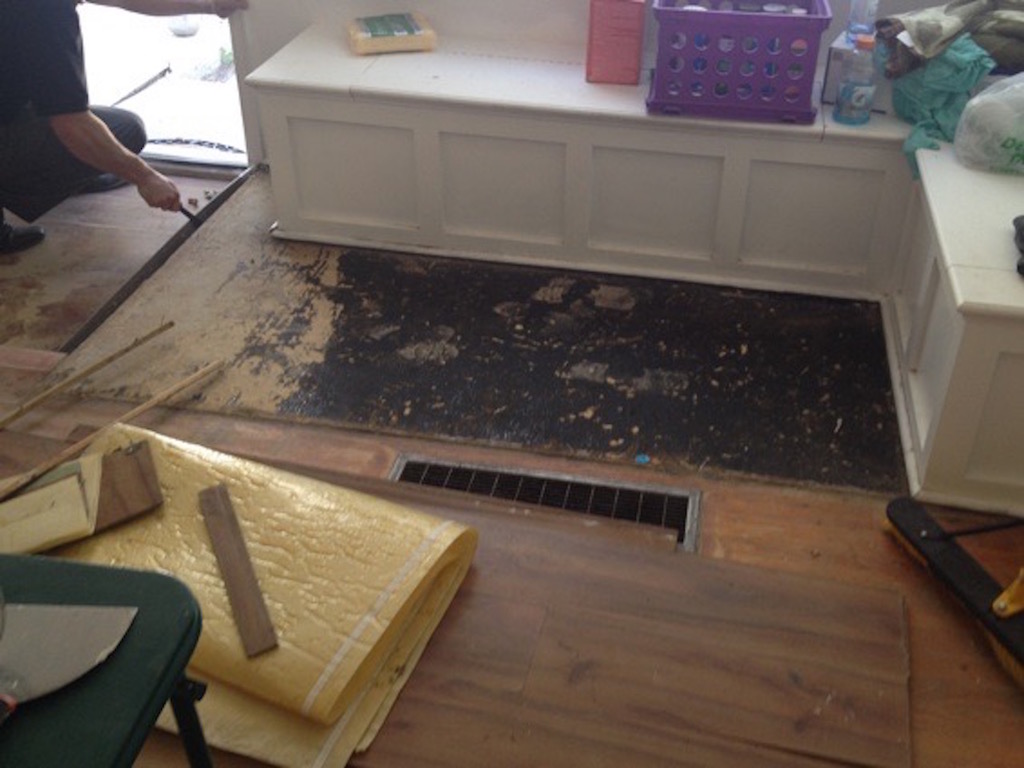 It was really a tripping hazard with no flooring at all. Dad put in a really long night and really worked some magic. When I left the house the day before, this was what it looked like.
watch your step: actually, don't watch your step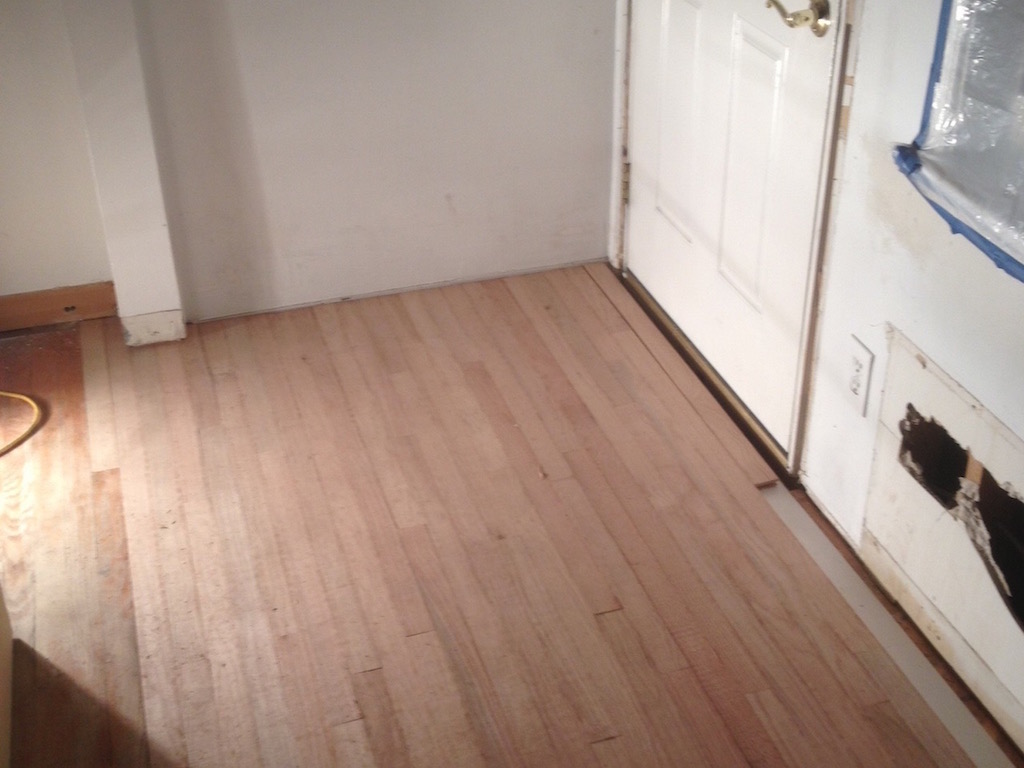 When I showed up at the house the next day after work I was shocked to walk in on this!! This was one of Dad's first of many all night repair shift. He says he likes to work at night better and I'm definitely not complaining. It looked sooooo good! Just one more board to go!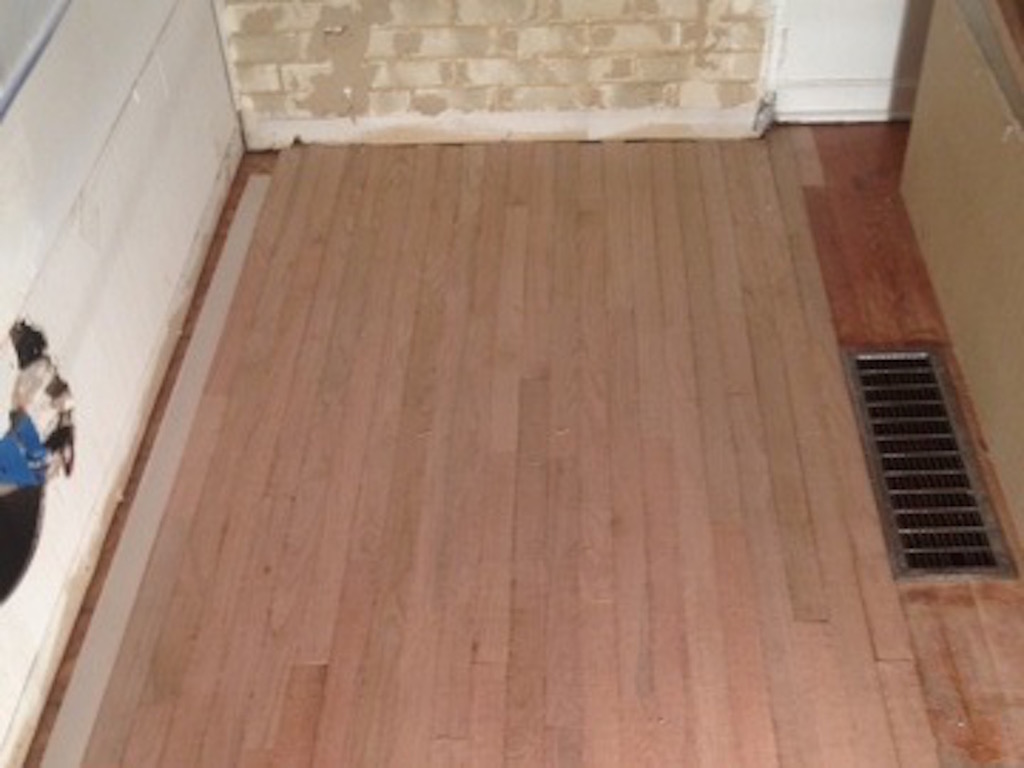 Here's the view looking into the corner, no more weird height difference, just perfectly EVEN floor…and weird faux brick wall that was conveniently hidden behind that bench. So thankful that we can come and go and not have to worry about tripping every single time.