In preparation for our first family visit, we finished putting the table together and cleaned up the dining room. We still have more work to do in here (look at those curtains!), but in the mean time, at least we have a real table to eat our meals at.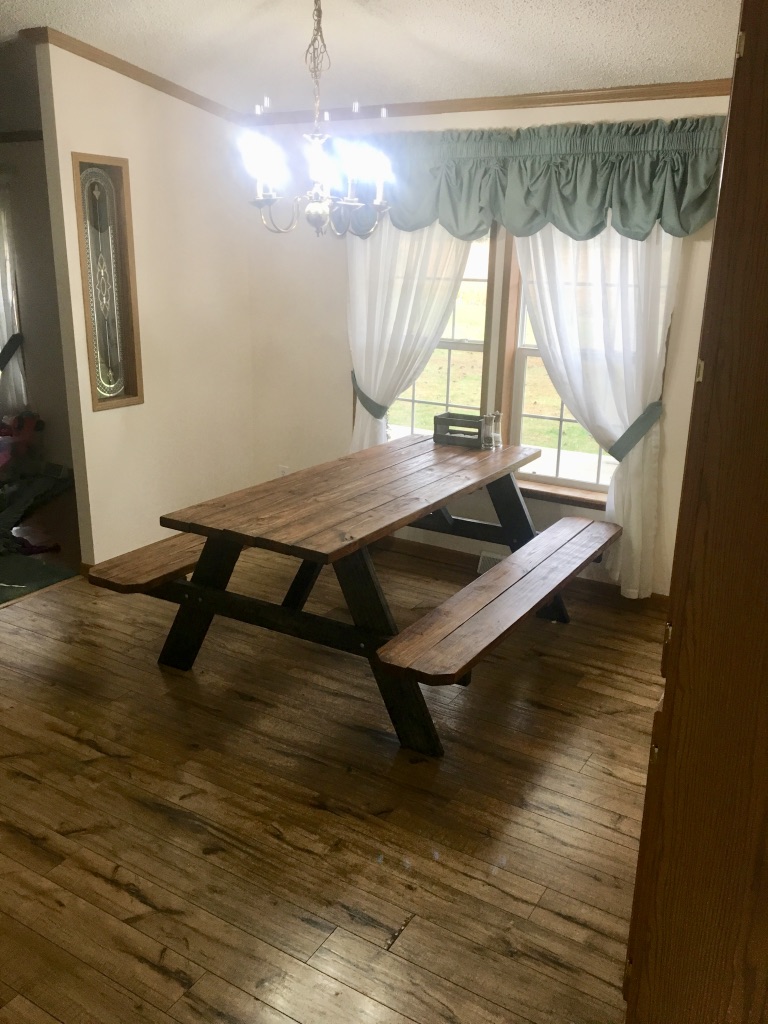 Other than finishing the table, here's what we did this week. As always we did a lot with the animals. The girls had so much fun showing their auntie and grandma their "big babies" aka horses, and their "little babies" aka chickens. Dad even told big sis that chocolate muffin was as square as a couch, so of course she had to try laying on her. Lil sis showed off her chicken catching skills and big sis had to show grandma how to brush the horses. We also had to make several trips to check out the sleeping chickens to see where they slept during the day and also at night in their coop.
We also took advantage of the fall season and went to the corn maze. Big sis led everyone on a wild corn walk and then to the playground afterward. The girls got to go on a barrel train and although lil sis was too short to even see out of the barrel, she still had fun. Grandma got the girls a gourd too, and this was the best picture I could get…right in front of her face.
Last, but not least, the girls had to show auntie how to extreme hammock. I think she was hoping more for a nap, but sometimes you take what you can get.