Mica Mines trail is a great hike for kiddos. It is 2.6 miles, which is on the upper end for my girls, but there is so much to look at, it really keeps them going. This is definitely a carrier only hike, due to the major "steps" down into the canyon. You drop down a lot over a short distance making the very first and last part of this trail the most difficult part for little legs. The height changes vary drastically and many of the drop offs were higher than big sis's legs are long. She scooted down them though, with no problems. Once into the canyon, the trail is much easier. There is some shade if you go early enough to benefit from the shadows of the canyon wall.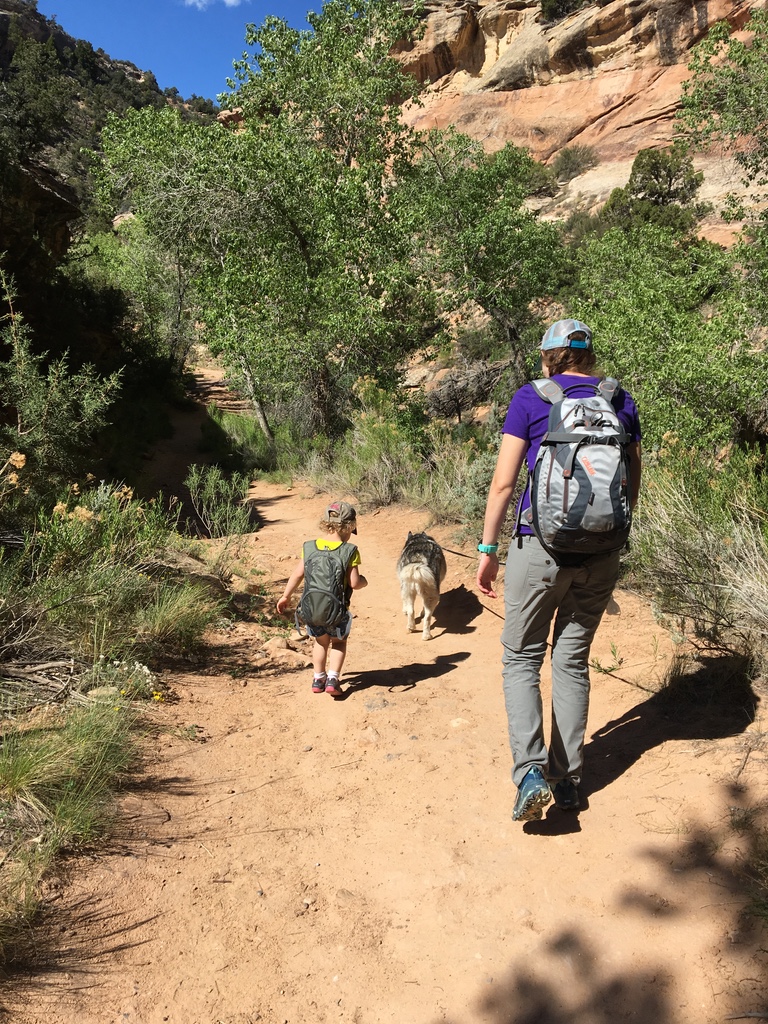 "Look at that huge, white rock mom!" Not often she gets to climb a smooth white rock.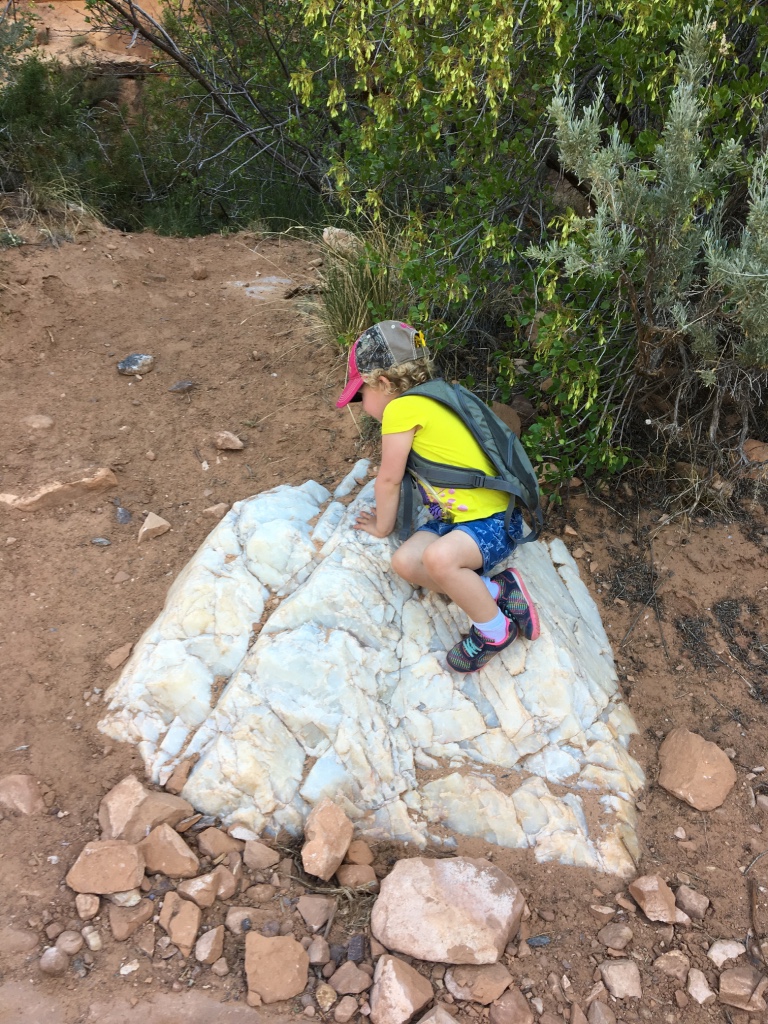 The hike in is filled with stunning views of the canyon walls, and several coves to play in. We made a point not to stop too many times on the way in to make sure we had enough go to get back out. The last part of the hike into the mine is a skinny little path through some trees. I was so glad my carrier has a top on it to keep the sticks out of lil sis's face. Once we made it to the mine, it was time to unload for some climbing time and a snack. First time seeing such gigantic flakes of Mica!
The mine is filled with great rocks to climb all over. There are tunnels and holes to explore too. We spent a good half hour just looking around and climbing all over the mine. Big sis also had a blast trying to find the biggest piece of mica.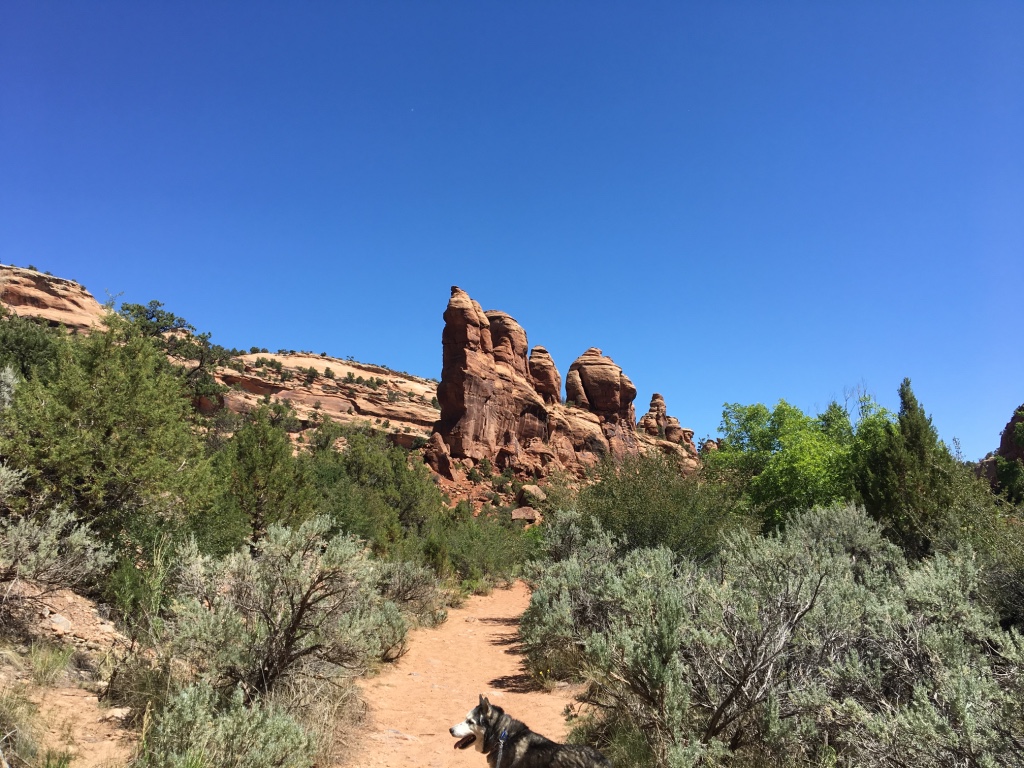 Beautiful views on the way out of the mine.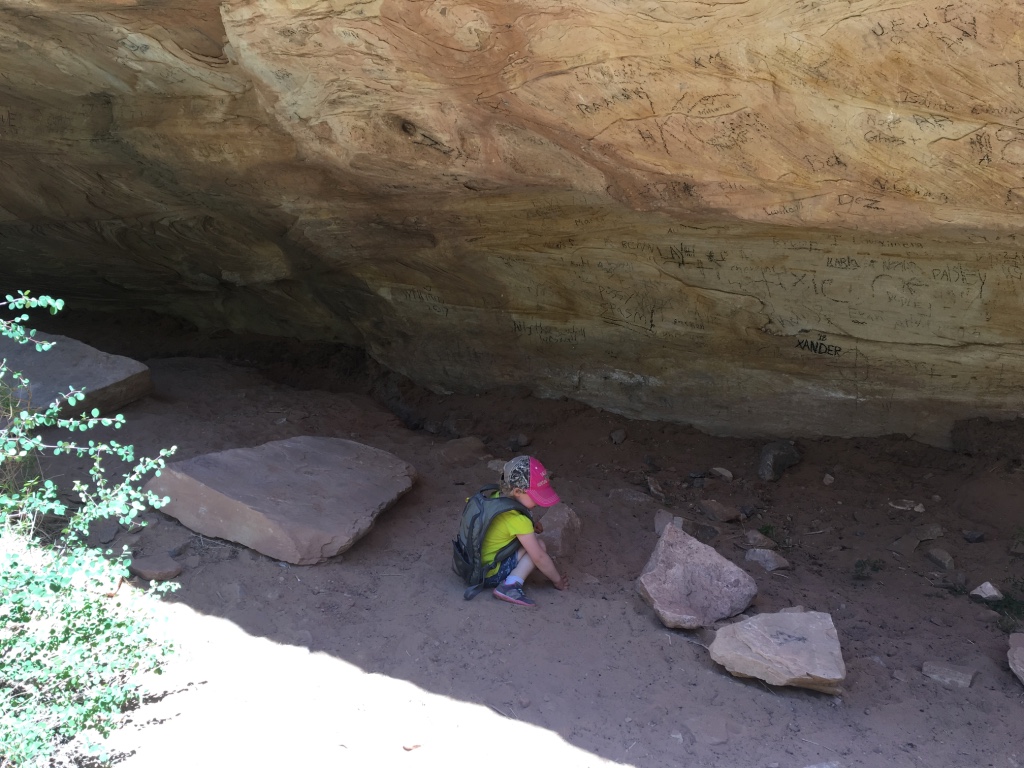 Enjoying the shade under one of the coves and using it as an excuse to rest.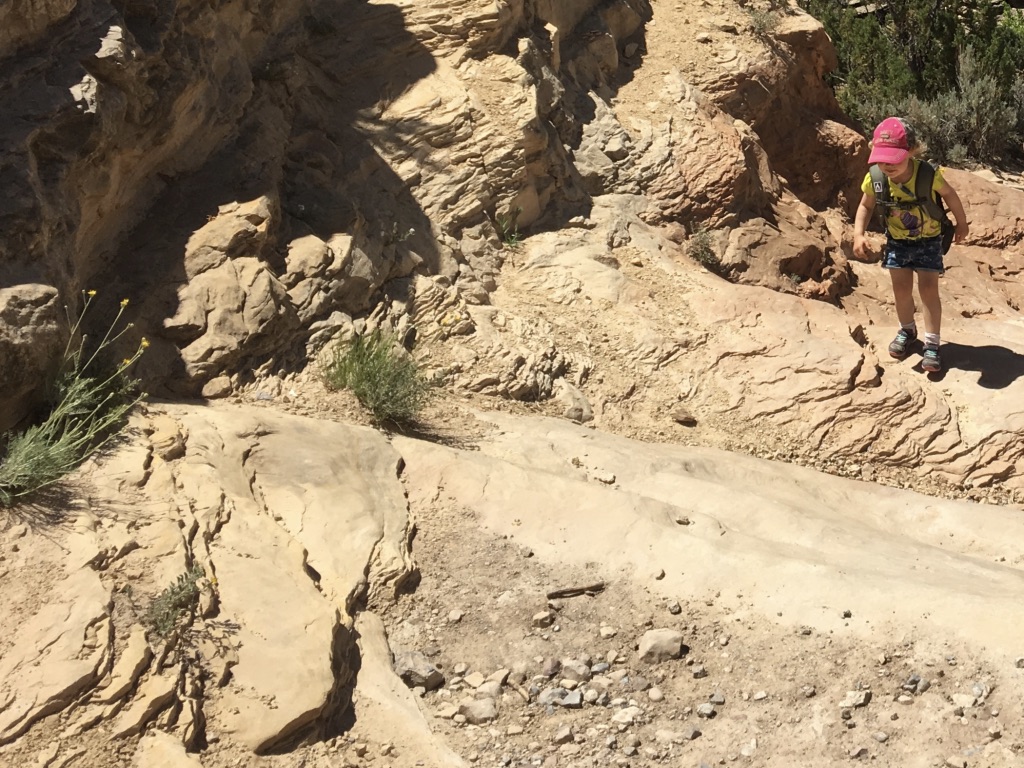 Attempting the last big hill out of the canyon. See what I mean about the steps being giant?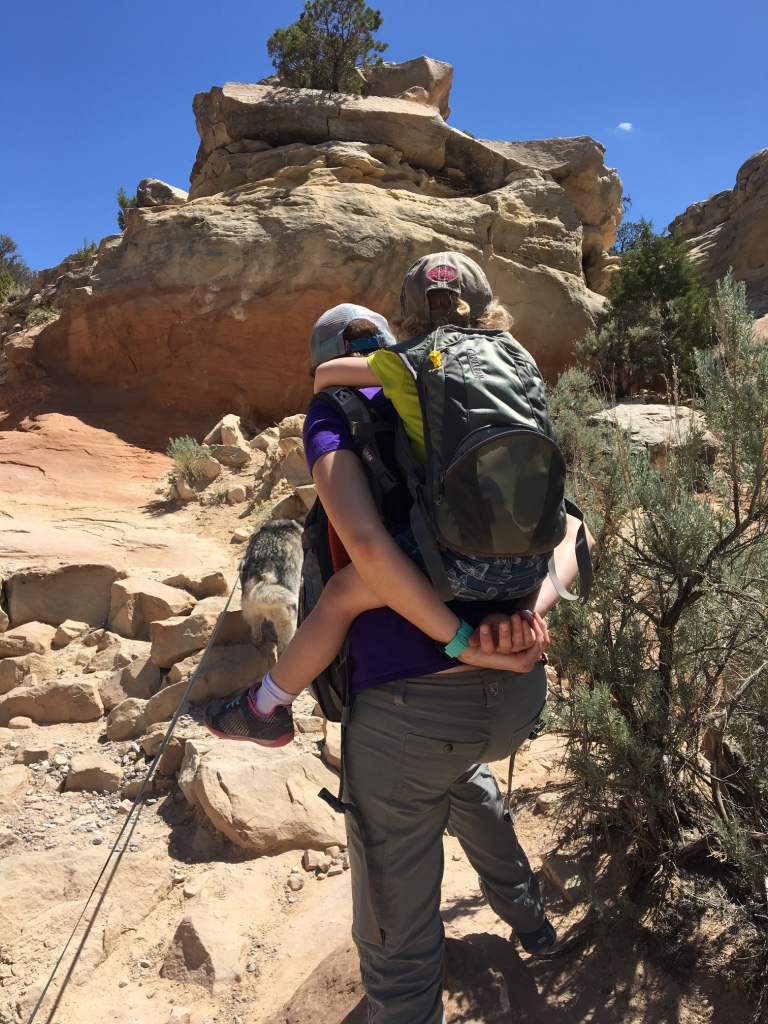 Thankfully, Auntie came to the rescue and offered a piggy back on the last part. Thanks Auntie!
Back to the parking lot with 2 exhausted little hikers. One excited for a snack and the other…completely passed out.
You can find more info on the Mica Mines Trail here: